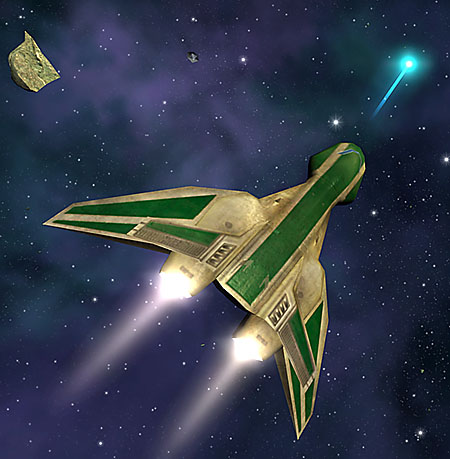 Welcome to TGFT!
Our motto is "Live Well in This Universe"…
and we do our best to live up to it. Our goals are to perpetuate and defend free trade in the Vendetta-Online universe and to assist one another in meeting our personal goals in-game.
We're not into personal performance creds, such as nation/faction standing or experience points, but we are looking for "a few good players" who love the game, love to trade and mine,and are relatively pleasant, emotionally-mature, and fun people to hang out with.
To find out more about us, you can take a gander at our guild charter and FAQ pages. We have some cool downloads for you, mainly plug-ins that are hard to track down elsewhere. The trading tips page contains some excellent pointers for new players on how to maximize your profitability. We also have some spectacular screenshots of the game for your viewing pleasure. And last, but certainly not least, we have a place for you to apply for TGFT membership.